Cyber-Physical Systems
Data-Driven Analysis of Cascading Failures
Cyber-Physical Systems (CPSs), like smart grids, are now essential parts of the modern society. The integration of computational and physical processes has great economical and societal potential. However, being open to the cyber space made CPSs more vulnerable to attacks and failures. In smart grids, a wide range of cyber attacks and cyberintrusion may take place. In a key sub-system of many CPSs, wireless sensor networks (WSNs), various attacks may happen at different layers of the network. The variety and severity of attacks in CPSs made vulnerability analysis of great importance. What aggravates the vulnerability of CPS is cascading failure: the failure of a part of the system can cause failure in the rest of the system, by triggering successive failures of components and therefore leading to much more severe damages.
Objectives
Design a framework to generate simpler models that can still accurately describe cascades.
Develop methods to obtain insights from the simplified cascade models.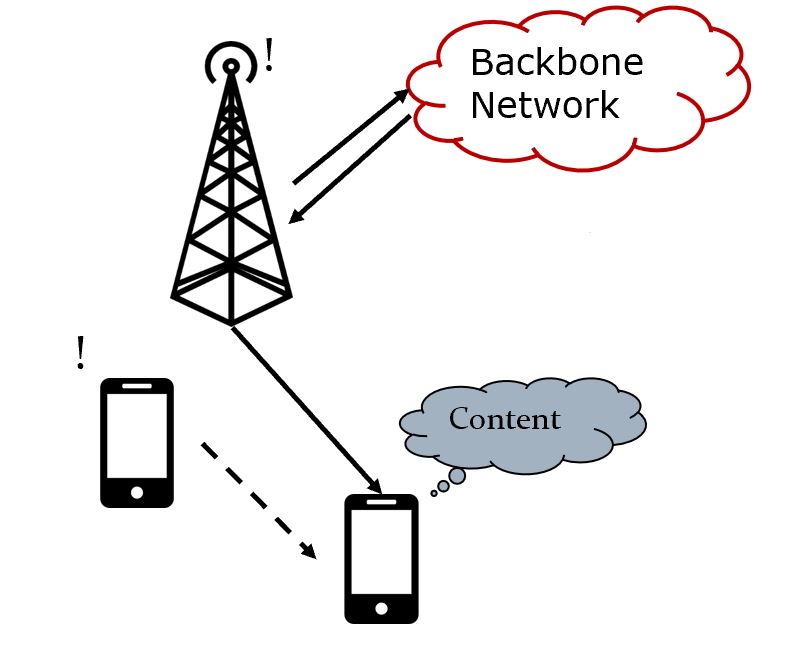 Dynamic Resource Allocation in Highly Mobile Environment
Device-to-device (D2D) communication has recently gained much attention for its potential to boost the capacity of cellular systems. D2D enables direct communication between devices while bypassing a base station (BS), hence decreasing the load of BSs and increasing the network throughput via spatial reuse of radio resources. However, the cellular system is highly dynamic, an optimal allocation plan of radio resource to D2D links at one time point can easily become suboptimal when devices move. Thus, to maximize spatial reuse in cellular systems, it is crucial to update the resource allocation adaptively to reflect the current system status.
Objectives
Design adaptive algorithms for the resource allocation problem.
Experimentally verify the performance of spatially reuse radio resources with real and simulated mobility traces.